Welcome to Kimura-seni !
Kimura-seni Corporation places the base in Saitama Prefecture in Japan, and has the history for 38 years or more in the company that assumes the collection, retail, wholesale, the export of used clothes, and the wholesale of the raw material of wipers and shoddy pads to be a basic business. Recycle to reuse old clothes collected from the administration and good quality old clothes collected from the customer efficiently, it sells it wholesale to sales with our store, sales to a domestic trading company and those who importer foreign countries, and trader wipers. It aims at the dealings acquisition in every country in the world for the overseas transaction. It is fruitful for the two companies, and thinks that it wants to construct the relation that extends long between dealings with the importer who gets dealings.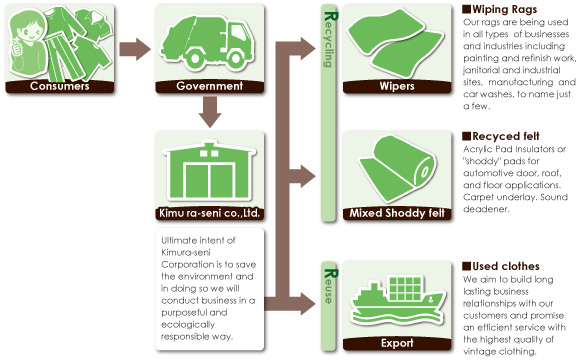 Used clothes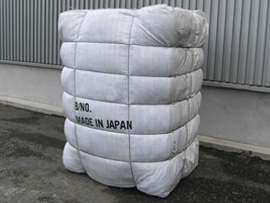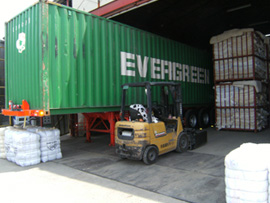 Kimura-seni Corporation are wholesalers of the used clothing.

  
Our mission consists of providing a good quality of used clothing to world.
Wipers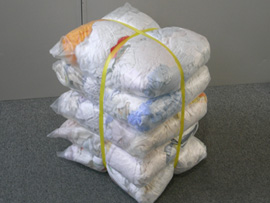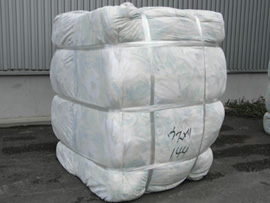 WIPERS & RAGS


Our wipers consist of sweatshirt, and cotton colored polo.
Contact us


Please contact us for inquiries or comments concerning our company, products, or services. If you provide us with your contact information, we will be happy to reply to your questions.